Bio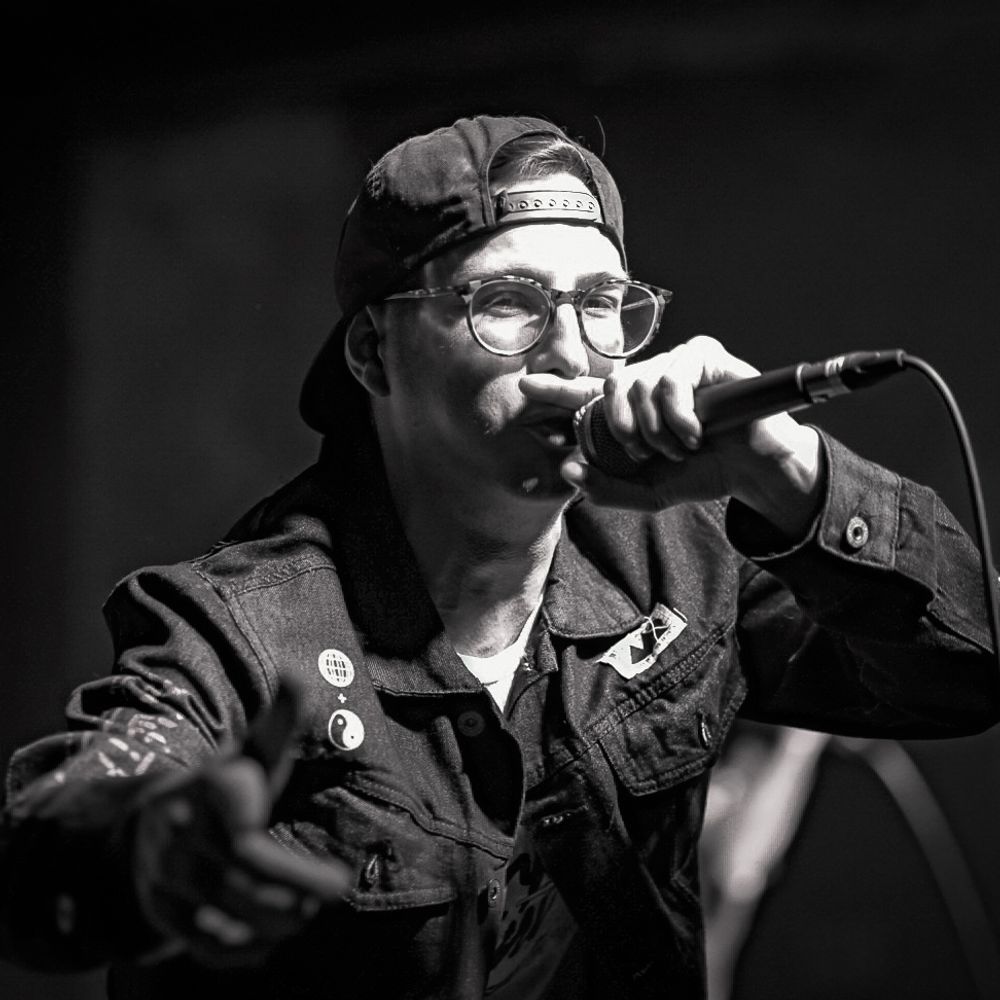 The Man in the booth
From local phenom to Spark kent
Early in life, Tyler Hoss faced a difficult move relocating from Southern Florida to the arm pit of New England.. Connecticut. Littered with family hardships and estrangement, it took many moves to finally settle into East Haven. It was difficult to fit in at times when his passion came before schooling or sports.
At a very young age, music had made its impact on his life. His uncle gave him some burned CDs from his personal collection. Classic rock and Pop punk would blare on his Sony walkman daily until he discovered Hip-Hop. Artists like Eminem, 50 Cent, and Jay-Z with their albums 'The Eminem Show,' 'Get Rich or Die Tryin',' and 'Reasonable Doubt' influenced his daily life. It was the beginning of his music career before he knew it. They had become his escape from family and social issues as he wrote secretly in his notebook during class until the bell rang.
Freshman year he was approached by a local MC, Rashawn AKA Rated-R, who had heard of his writing. From there, Rashawn would take Tyler under his wing, letting him use his makeshift home studio and introducing him to his uncle Bobby XL; who was a New Haven OG that interviewed touring artists. Hours and days would be spent recording and building confidence that would then create his original alias: "Phenom."
With multiple mixtapes under his belt, Tyler AKA Phenom, began doing local showcases at Lilly's Pad (Upstairs at Toad's Place, New Haven). In 2011 he caught his big break. He received an email within a weeks notice asking  to perform with an artist by the name of Mac Miller, who was touring to promote his K.I.D.S mixtape. At only 16 years old, on 6 days notice he was able to sell 50+ physical tickets. From there he proved not only to himself but to Toad's Place and the state that he was dedicated and passionate about the culture and scene.
Since 2011 he has performed alongside artists such as KRS-1, BUN-B, Curren$y, Machine Gun Kelly, Joey Bada$$, Action Bronson, Mike Posner, Prof, RA The Rugged Man, Shaggy (Reggae Legend), Rah Digga, and many more. While working as a salesman in 2016, with his bow tie and comb over, a co worker jokingly said he looked like Clark Kent. After quickly realizing how many Phenom's are in the rap scene and discovering a new found love for Mary Jane, Spark Kent was born.
"It's like Clark Kent but I smoke a lot of weed." Says Spark.
After years of stockpiling original tracks and building relationships with those in the music community, Spark Kent released his debut album. "Northern Hospitality" went live on all streaming platforms on August 06, 2021. The album featured collabs with Spose, windchILL, Laney Lynx and Nate Goodwyn. Along with original production from Ski Beatz, EOM, Apathy, Fresh Kills, Dos Vatos and more.
This year, Spark Kent has been working tirelessly on his production skills while simultaneously releasing multiple new singles. The latest entitled "Jimmy's Song" is a heartfelt tribute to his recently deceased father. Spark has plans to release a second album in the spring of 2023.